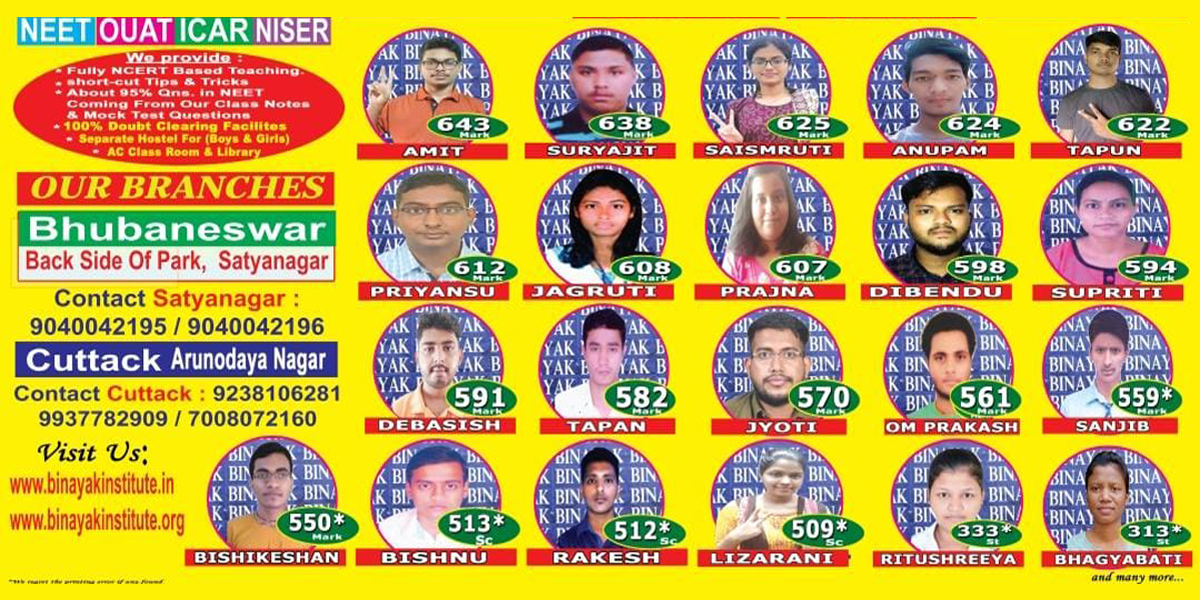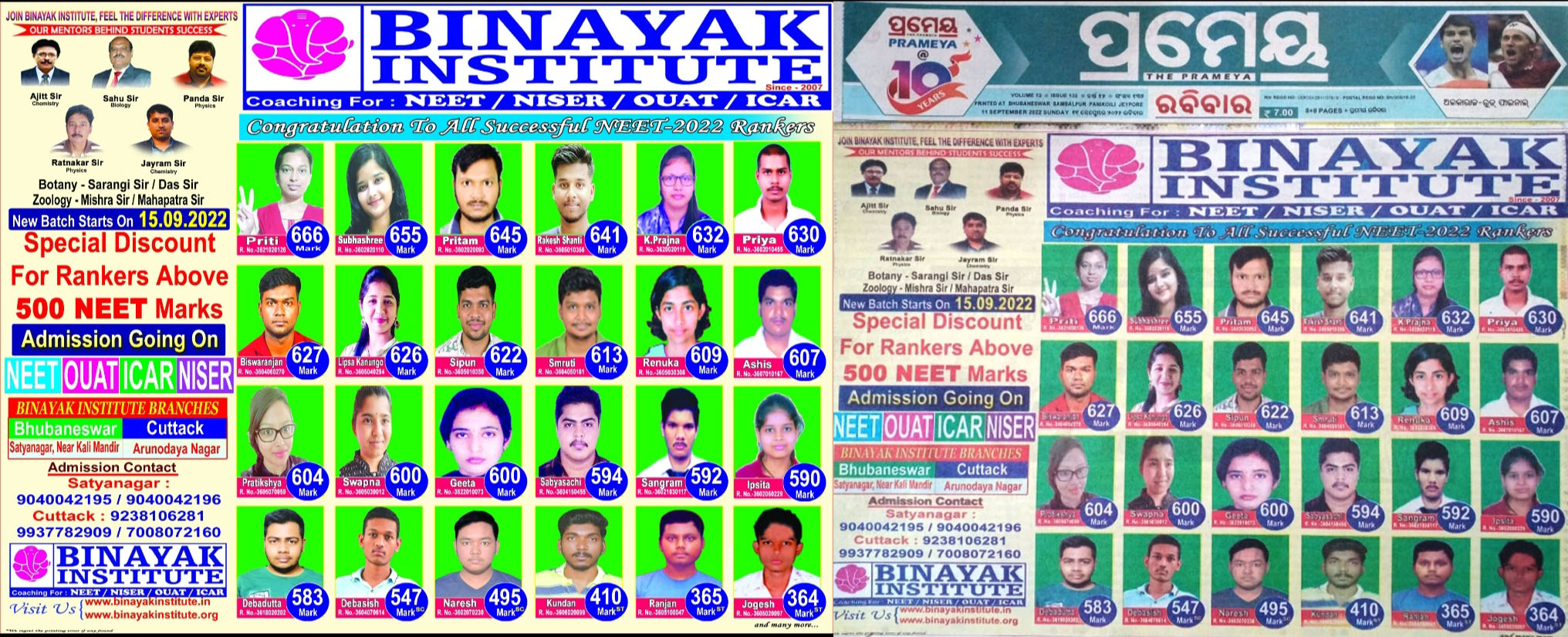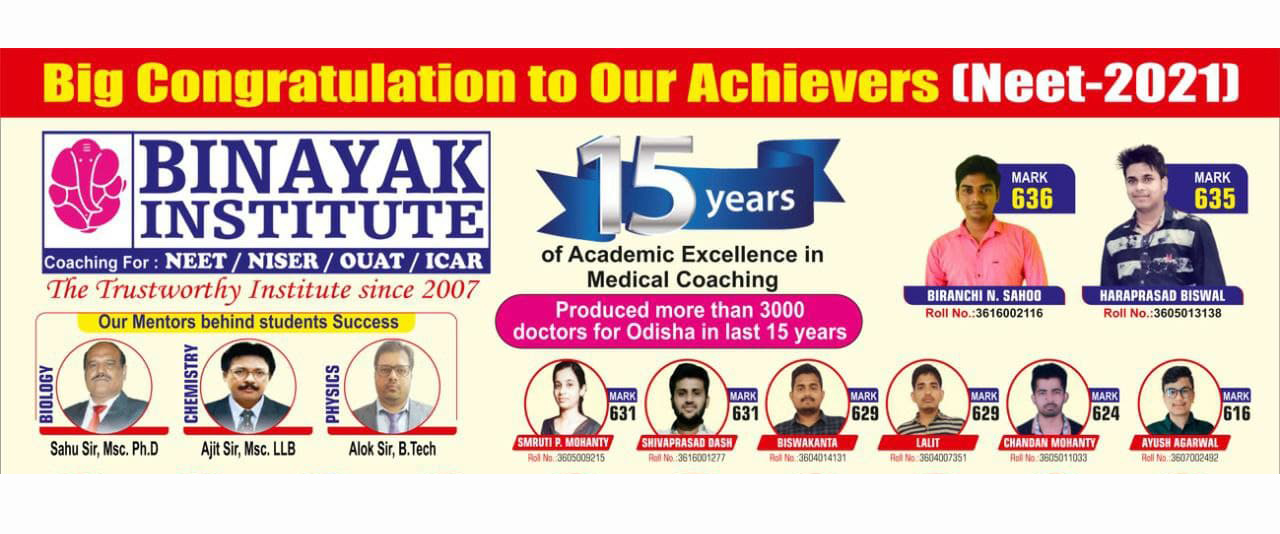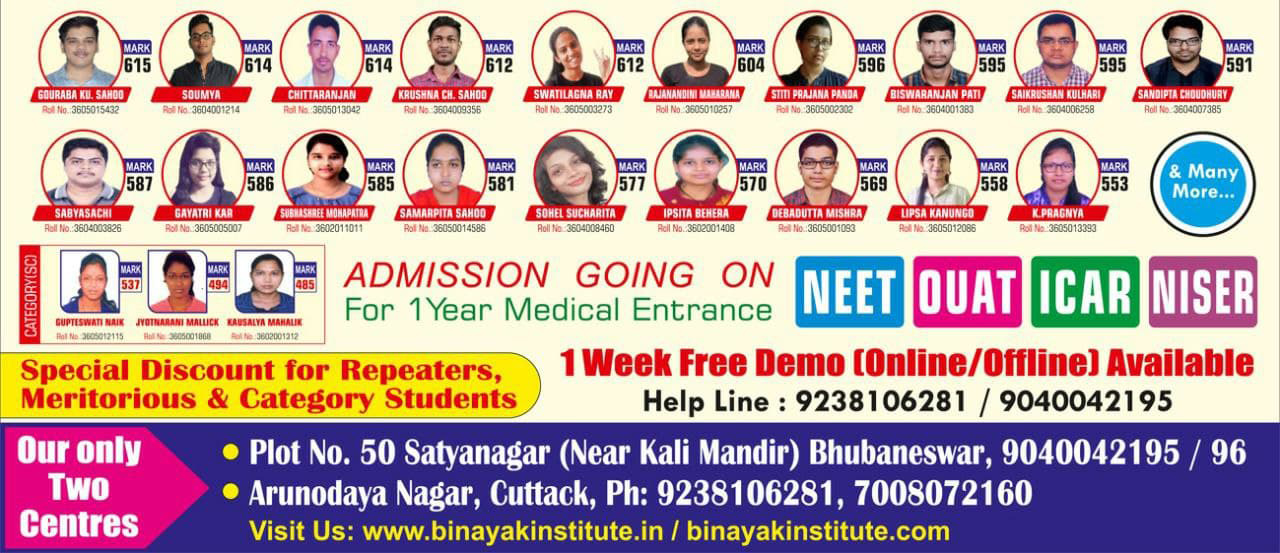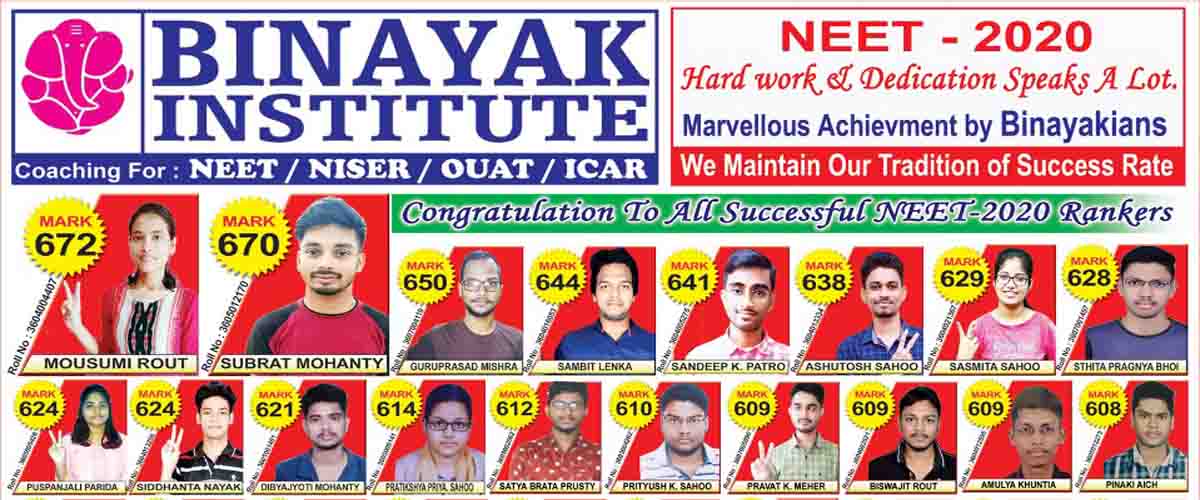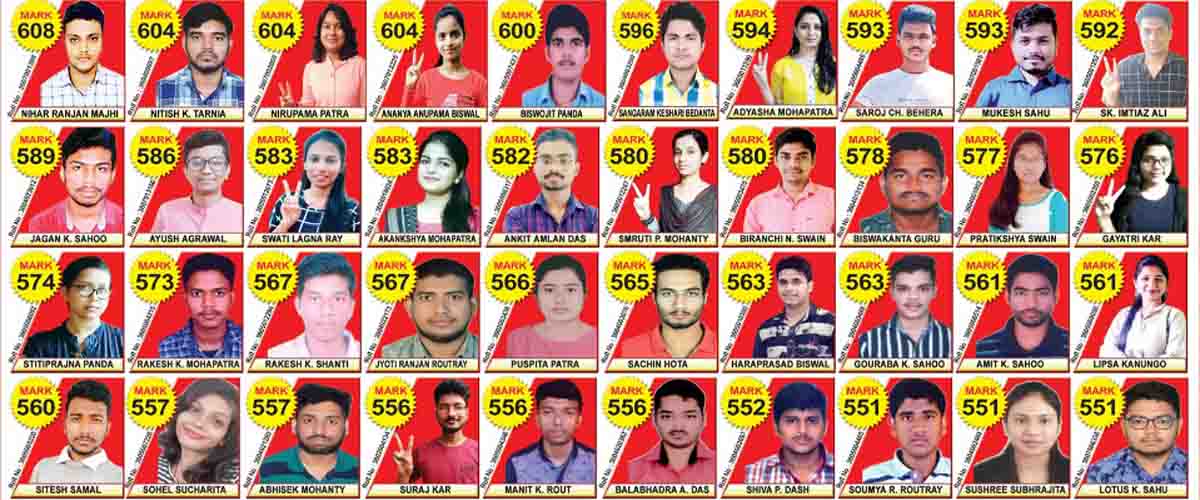 WELCOME TO BINAYAK INSTITUTE
Large number of classes are taken to give thorough understanding of the students
A complete analysis of NCERT BOOKS for All India Medical Entrance Exam. (NEET/AIIMS).
The faculty members are the best with years of research and experience.
Weekly 12 Classes and each class duration time is two hours.
Extra classes are taken for important chapters in addition to the scheduled programme.
Highly developed incomparable unique study materials supplied to students.
Regular doubt clearance immediately after the class.
Course is completed by the month of February.
Course is completed by the month of February. Well Furnished AC Classrooms. 110 Hours Classes Monthly
REASON BEHIND STUDENTS SUCCESS
A large number of classes are given in each subject to clarify the details.
Detail analysis of concepts are discussed in the class room for thorough understanding of the students.
Special Doubt Clearance in every day after the class.
Importance is given on concepts rather than cramming.
Teachers are always available for doubt clearance. Even students can clear doubts over phone.
Library is open from 8.00 A.M. To 8.00 P.M and there are separate reading rooms for boys & girls.
Regular student-teacher interaction for improvement of the students.
OWN HOSTEL FACILITY
FOR ADMISSION CONTACT
---
Bhubaneswar(Janpath)
90400-42195
63700-88764
0674-2573469
Cuttack
92381-06281
99377-82909
Both(CTC & BBSR)
7008072160/8249989457
8249366161